One important feature of Knotes is importing from the Kindle Web Notebooks: https://read.amazon.com/notebook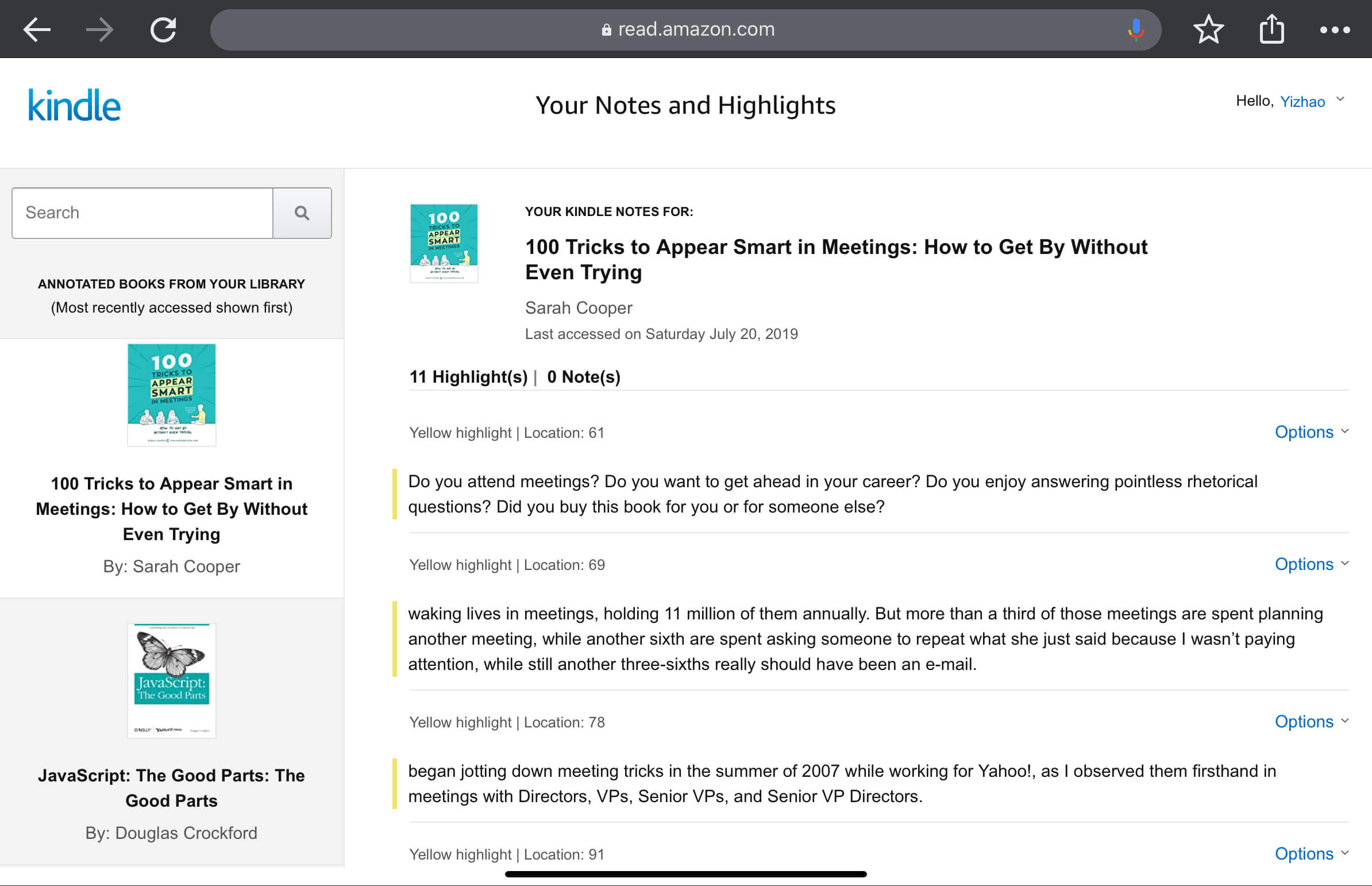 With this feature, Knotes could import your latest highlights and notes from Kindle seamlessly. All you need to do is login into Kindle Web Notebooks with the Amazon.com account that you used for your Kindle. Knotes will load this page in the background and import the notes.
4 easy steps to setup:
1.Go to Knotes, open the [Sync Menu] > [Automatic Import] > [Kindle Cloud].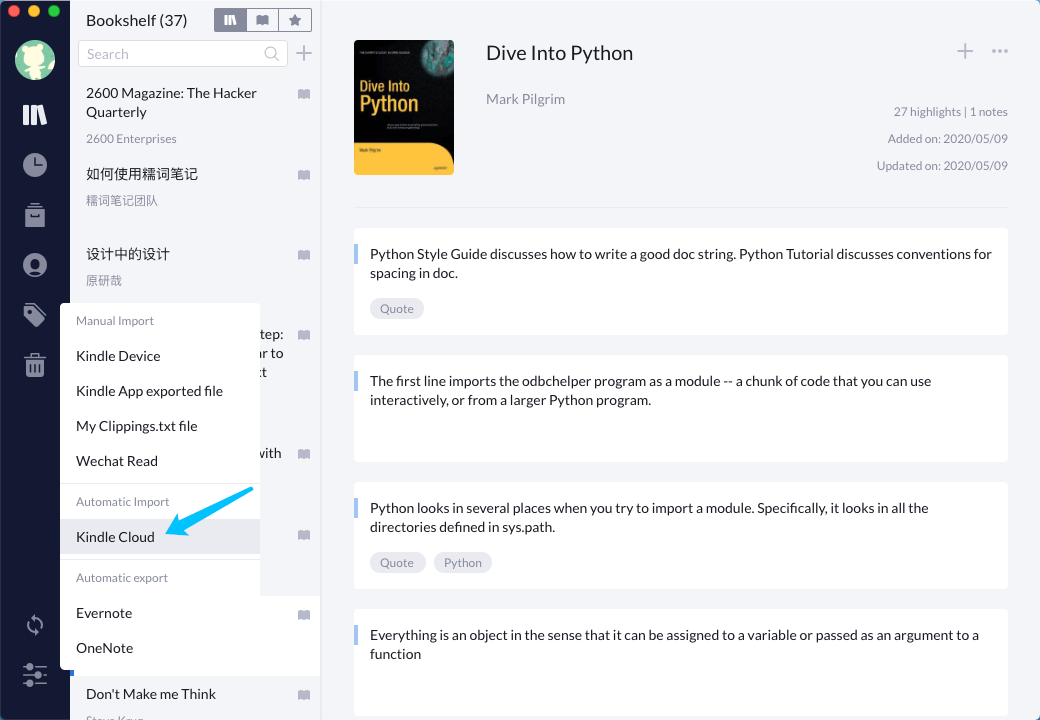 2.In the pop up, login with your amazon.com account.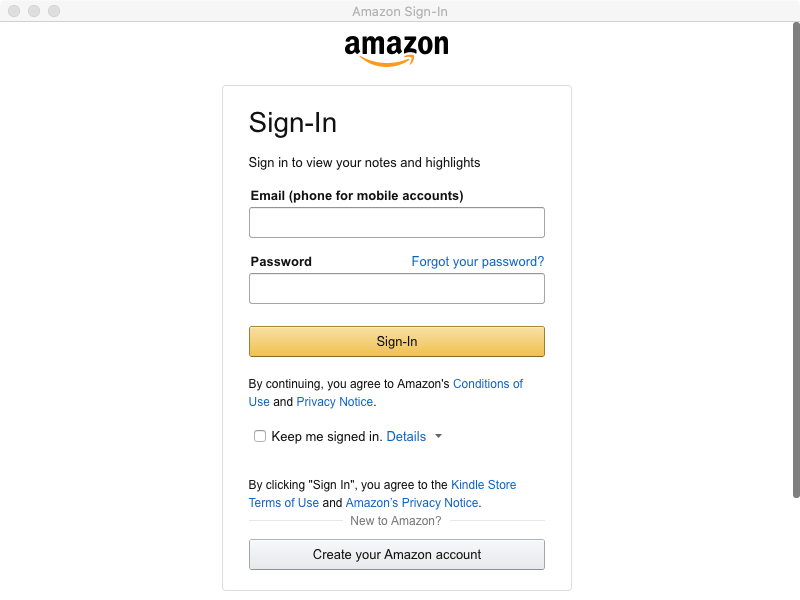 3.After sign in, wait for Knotes to import your notes and highlights. When import finishes, click confirm.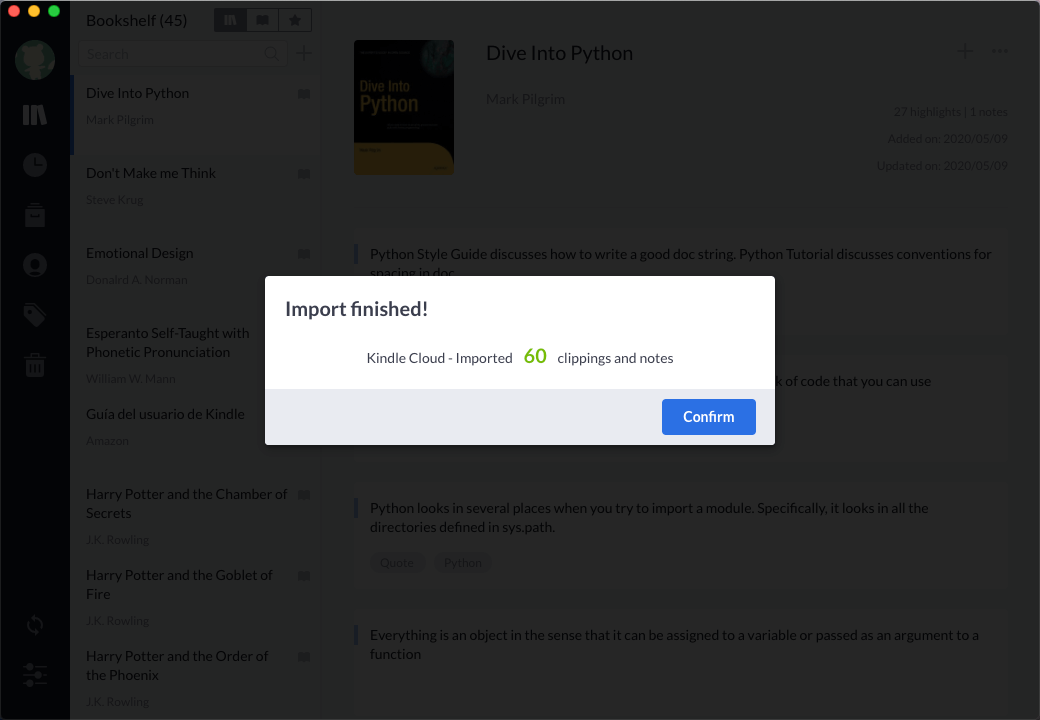 4.You can review and manage the imported notes in Knotes now: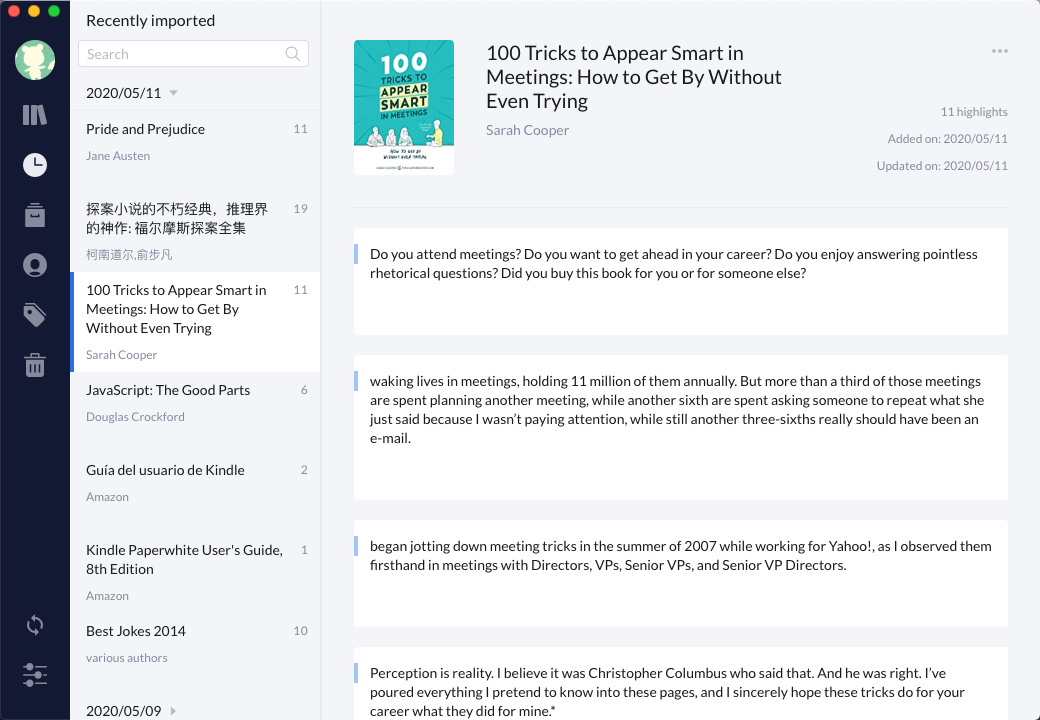 When you have new notes to import in the future, just click the [Kindle Cloud] in the [Sync menu] again.